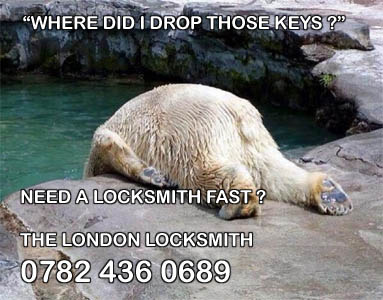 Ever felt absolutely helpless when you don't have the foggiest idea where you left your house keys? You would not believe how often it happens, however now there is no reason to worry as you can call our locksmiths during any emergency anytime of the day and we will be with you within the shortest span of time. Whether it is your home, car or office; locks play a vital role in keeping your precious belongings safe and out of reach of thieves. In case of a set of keys getting lost, you can never know who would have found them and how they can be used – hence, increasing chances of theft or trespassing. We ensure that does not happen since we not only respond immediately to your calls in case of a lockout, but when we reach we ensure that no complications take place later because of you losing your keys.
Our expert locksmiths have the best equipment with them and they bring everything they need on site in order to provide you with either another set of keys which fit into the same lock, or we re-key your lock again. Re-keying basically is changing the key nodules inside the locks so that the old key cannot fit in, without you actually having to change the entire lock since many locks are quite expensive and you may not wish to incur an additional cost to buy another one.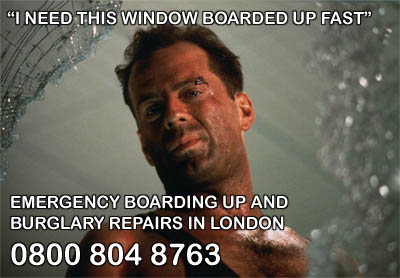 If you have been burgled, then we can do all the repairs required to secure your property. We even carry boarding up materials on our vans in case your windows have smashed. When you have an emergency then we are just a phone call away. With our professional locksmith services you are sure to not only think of us first whenever there is such an emergency, but also to recommend us to your friends as we believe not in just delivering the service but ensuring that we provide an wholesome solution so that you are not bothered about the ramifications of losing your keys or your lock malfunctioning. Call us now!
- Emergency 24 Hour locksmith service
for the London Area
- 24 Hour London emergency burglary
repair service
- No callout charge or VAT
- All Locks supplied and fitted to
British Standards ( BS3621 )
- UPVC ( Double glazing ) patio door
& window repairs
- Grilles, Security bars and roller
shutters
- Burglar alarms supplied and fitted
- Door phone entry and Access control
- Locksmith London
- Free survey, estimates and advice
- Commercial and Domestic
- Reliable friendly service

Freephone - 0800 804 8763

Landline - 020 8441 7031

Mobile - 0782 436 0689

| | | |
| --- | --- | --- |
| | | |
| | | |
| | | |
| | | |
| | | |
| | | |
Islington Locksmiths - Emergency Locksmith in Muswell Hill - Locksmith in N19 - Locksmith in NW6 - Locksmith in St Albans - Locksmith in Tufnell Park -

Emergency Locksmith in Watford

- Locksmith in Belgravia - Locksmith in Cheshunt - Locksmith in Battersea 24/7 callout - Locksmith in London - London locksmiths - City of London Locksmith - Clerkenwell - Farringdon - Islington - Hatton Garden - Camden - Finsbury -Moorfields - St Luke's - Bunhill Fields - EC2 Locksmith - Shoreditch - Hackney - Broadgate - Liverpool Street - City of London - Old Broad Street - Guildhall - Barbican - EC3 Locksmrhs - Aldgate - Leadenhall - Fenchurch Street - Tower Hill - Tower of London - Tower Hamlets - Monument - Billingsgate - Lombard Street - EC4 - Fetter Lane - Locksmiths in Covent Garden - Locksmith Marylebone - Blackfriars Locksmiths - Locksmith in Uxbridge - Angel Locksmith - 24hr Locksmith in Baker Street - Aldwych Locksmiths - Locksmith in Acton 24/7 - Edmonton Locksmiths - Locksmith in Warren Street - Hounslow Locksmith - Chiswick Locksmiths - Locksmith in Greenwich - Locksmiths in Bermondsey - Barnsbury Locksmiths - Caledonian Locksmiths - Rotherhithe Locksmith - Finsbury Park Locksmiths - Locksmith in Harlesden - Brondesbury Locksmith - Locksmith in Finchley - Colindale Locksmiths - Locksmiths Cricklewood - Chelsea Locksmith - Locksmith in Hammersmith - Canonbury Locksmith - Locksmith in Crouch End - Blackheath Locksmiths - 24 hr emergency locksmith in Brockley - Euston Locksmiths - Locksmith in Bayswater - Bethnal Green Locksmith - Bloomsbury Locksmiths - Locksmith in Bow - Brent Cross Locksmith - Brompton Locksmith - Camden Town Locksmiths - Kilburn Locksmiths , Ponders End Locksmiths , Hornsey Locksmith , Knightsbridge Locksmith , Locksmith in Ruislip , Holloway Locksmiths , Locksmiths in Borehamwood , Locksmiths in Hertfordshire , Hatfield Locksmiths , Pinner Locksmiths , Locksmith in Moor Park , Fortune Green Locksmith , Newham Locksmith , Locksmith in Three River , Locksmiths in Forty Hill , Catford Locksmith , Stratford Locksmiths , Locksmith in Northolt , Haringey Locksmiths , Locksmiths in Charing Cross , Fitzrovia Locksmith , N10 Locksmith