Islington Locksmiths
Locksmiths Emergency Service Freephone 0800 804 8763
Local Emergency Locksmiths in Islington
Calling out an Emergency Locksmith is something that most people never think that they would have to do. If you have stepped out of your front door and have something cooking up on the stove then you could very well have a fire on your hand. Many people do not realize that like your electrician or plumber, having a locksmith locally who you can rely upon is an essential service.
We have local engineers who within minutes of your call, can be at your doorstep without wasting precious time. Every day of the week, any hour of the day or night. You can dial our emergency number and you will be answered by an actual professional locksmith who will arrange for a visit within a short duration of time. With all the required tools on our vans, our well trained and friendly locksmiths will be able to get inside your premises without causing any damage to the door or the door frame. It's better than breaking a window.
Emergency Lock Change in Islington
Our locksmiths can change your locks in an emergency if you fear that your key may have fallen into the wrong hands and you do not wish to use the same key, not a problem! . We can replace your locks or advise you on your best options. We are well stocked with a variety of locks and our locksmith will be able to immediately install one if you choose to.
Shop front Door Locks in Islington
If you have Shop or business where the security has been compromised then we can have one of our professional Locksmiths out as fast as possible to repair or replace your locks and give you peace of mind.
Local Area Coverage
Islington, N1, N4, N5, N7, N8
Islington Burglary News
It was reported in the Islington Gazette in June 2014 showing Islington to be one of Londons Burglary hotspots. It stated that Islington had more than three times the average number of burglaries in London.
Emergency 24 Hour locksmith service
for the Islington Area

- Emergency burglary repair service
- Safes & security boxes opened
- Auto Locksmiths, emergency Car & Van opening
- UPVC ( Double glazing ) patio door
& window repairs
- Grilles, Security bars and shutters
- Burglar alarms supplied and fitted
- Door phone entry and Access control
- Insurance upgrades
- Free survey, estimates and advice
- Commercial and Domestic

Freephone – 0800 804 8763

Landline – 020 8441 7031

Mobile – 0782 436 0689
Islington Powder Coated Security Grilles
Here at ABC we supply and fit grills to a high specification as well as a high level of security. We do not supply off the shelf products simply because we believe each home, retail outlet and commercial property are unique therefore requiring individual attention. All our out products are discreet visually pleasing. We aim to blend the grills into the features of your home. Our powder coated range are smooth and colour co-ordinated to match your style of building or décor.
We carefully consider all colour schemes to enhance a building and always prefer to use powder coated grills which can be matched RAL or BS to its surrounding areas opposed to the standard galvanised finish. Which can deter visually after short periods of weathering. However we also offer basic colours such as black, cream, brown and white
Locksmiths Area
Highbury Fields , Highbury West , Locksmith Hillrise , Holloway , Hornsey , Hoxton Locksmith , Locksmith Islington , Kings Cross , Manor House Locksmith , Mildmay , Locksmith N1 , N16 , N19 , N4 , N5 , Locksmiths N7 , N8 , Newington Green , Pentonville , Stamford Hill , Locksmiths Stoke Newington , Stroud Green , Tollington , Tufnell Park , Locksmiths WC1 , Islington , Angel , Archway Locksmiths , Ashburton Grove , Barnsbury , Bunhill , Caledonian road , Cambridge Heath , Camden , Canonbury Locksmiths , Clerkenwell , Crouch End Locksmiths , Dalston , E2 , E5 , E8 , E9 , East Canonbury , Finsbury , Finsbury Park , Hackney , Harringay , Highbury Locksmith , Camden 24hr double glazed windows , Emergency Carpenter In Totteridge , Muswell Hill , EC3 24 hour Emergency carpenter for door repairs , Bermondsey Emergency Door Panic Bar Devices , Green Park Locksmiths Deadbolt Locks Installation
Testimonials

Very friendly and expert service!
Islington Door Frame Repair
Are you in need for a professional locksmiths company in N1 for door or door frame repair? Do you need a door replacement service? ABC Locksmiths have been serving the security needs of the people in the area and established as one of the preferred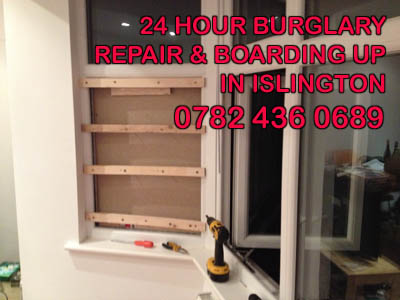 locksmiths. We give special training to the technicians for door repair so as to serve our customers in efficient way. We have carpenters highly skilled and talented who are capable of providing quick and reliable door repair service.
UPVC Patio Door Repairs in Islington

According to London Metropolitan Police collated statistics, it is highly likely that in a residential burglary - the initial point of access to the property will have been through patio doors. At ABC Locksmiths, we are able to repair and if necessary - reinstall patio doors in the aftermath of a burglary. We have a number of engineers working in the area of Islington - so are able to dispatch them at very short notice. Should you require our services, do not hesitate to get in contact with us by telephone or email at any time of the day of night.
| | |
| --- | --- |
| | Chubb's 3K75: 5 Lever mechanism sashlock. Case comes in two different sizes of 67mm and 80mm. This lock has a reversible Handing. Both Keyed Alike and Masterkeyed works for Chubb's 3K75. Keys can produce 750+ different variations. Chubb's 3K75 is suitable for fixing in doors both left and right hand hung, without changes to the door. Gold finished case with either brass or satin chrome forend finish |
Area Covered
Highbury Fields , Highbury West , Car Locksmiths , Hillrise , Holloway, Hornsey , Hoxton , Islington , Break In damage Repair , Kings Cross , Manor House , Mildmay , N1 , N16 , N19 , N4 , N5 , N7 , N8 , Newington Green , Pentonville , Stamford Hill , Stoke Newington , 24 Hour emergency burglary repairs , Stroud Green , Tollington , Tufnell Park , WC1 , Islington , Angel , Archway , Ashburton Grove , Barnsbury , Patio Door Locks , Bunhill , Caledonian road , Home & Office Locks , Cambridge Heath , Camden , Canonbury , UPVC window repairs , Clerkenwell , Padlocks , Crouch End , Dalston , Burglary Repairs , E2 , E5 , E8 , Keys Duplication., E9 , Boarding up , East Canonbury , Finsbury , Finsbury Park , Hackney , Harringay , Highbury